Description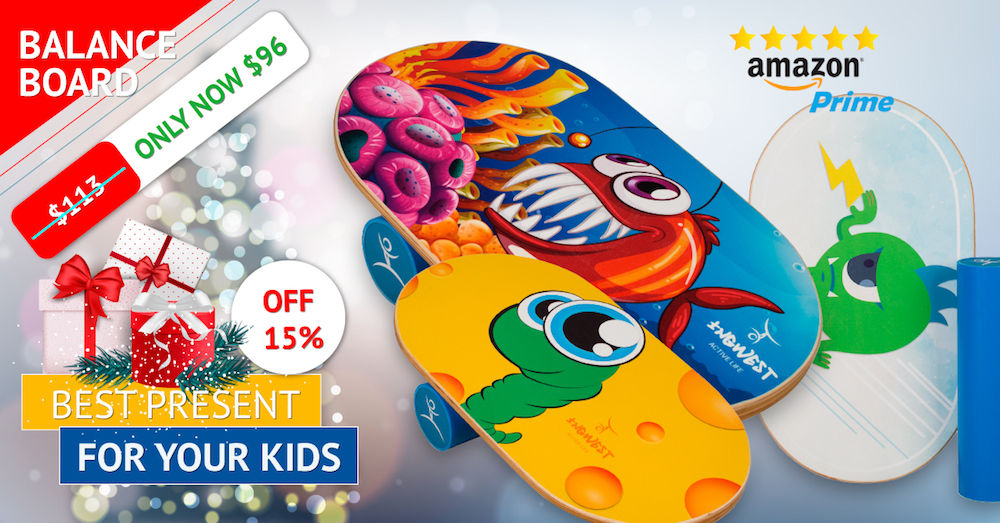 INGWEST ACTIVE LIFE. BALANCE BOARD TRAINER FOR KIDS. CRAZY FISH.
It's the best trainer to every kids who wants to have fun and learn how to keep the balance well.
Your children can play oneself or with friends.
The Balance Board Trainer is what you actually need! It's also help your kids to improve reflexes, agility and posture.
it's very strong because Balance Board Training System For Kids made from quality material: real wood.
BALANCE BOARD FOR KIDS IS A WONDERFUL GIFT AS FOR BOYS AND AS FOR GIRLS.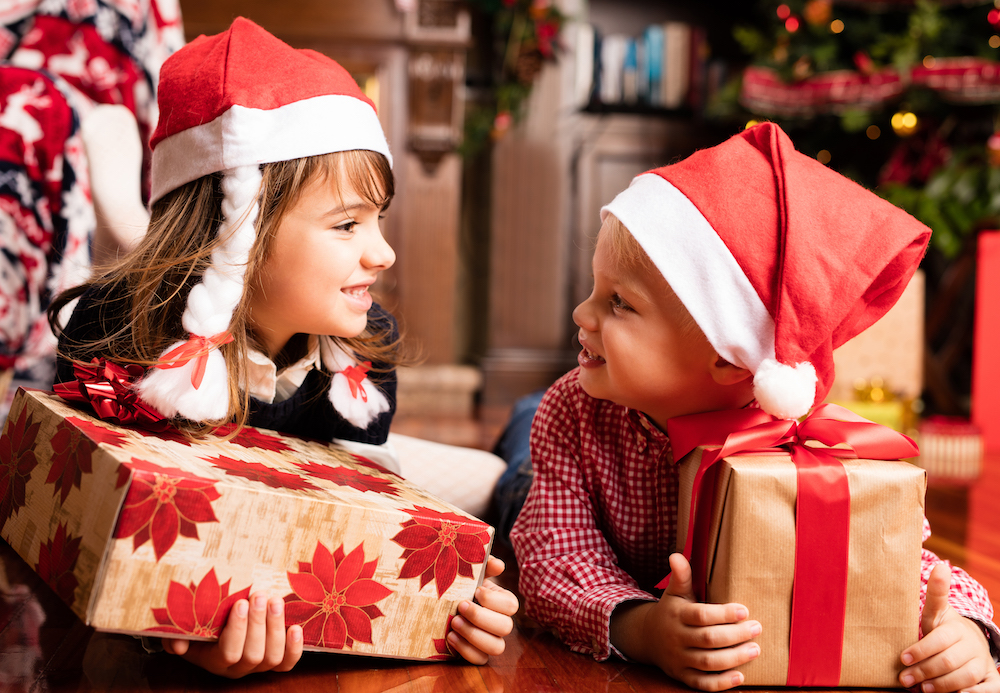 Why? Because:
it's very fun,
useful for health,
learn your kids to keep the balance very well.
INGWEST BALANCE BOARD TRAINING SYSTEM FOR KIDS HAS DIFFERENT PRINT FOR DIFFERENT INTERESTS.
it's a great way not to bore!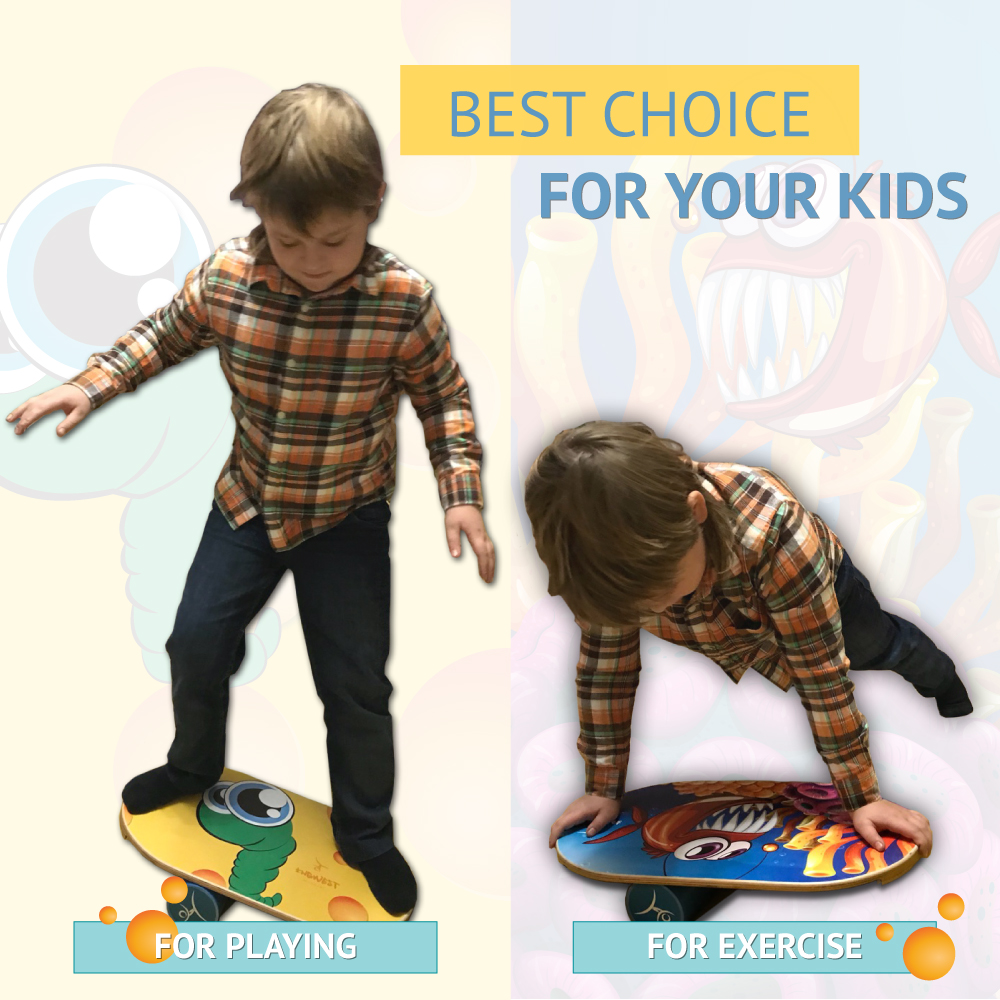 FEATURES:
material: wood
print: worm
max permitted user weight: 80 kg
size: 32x55x1.2 cm
item weight: 2.2 kg
made in Ukraine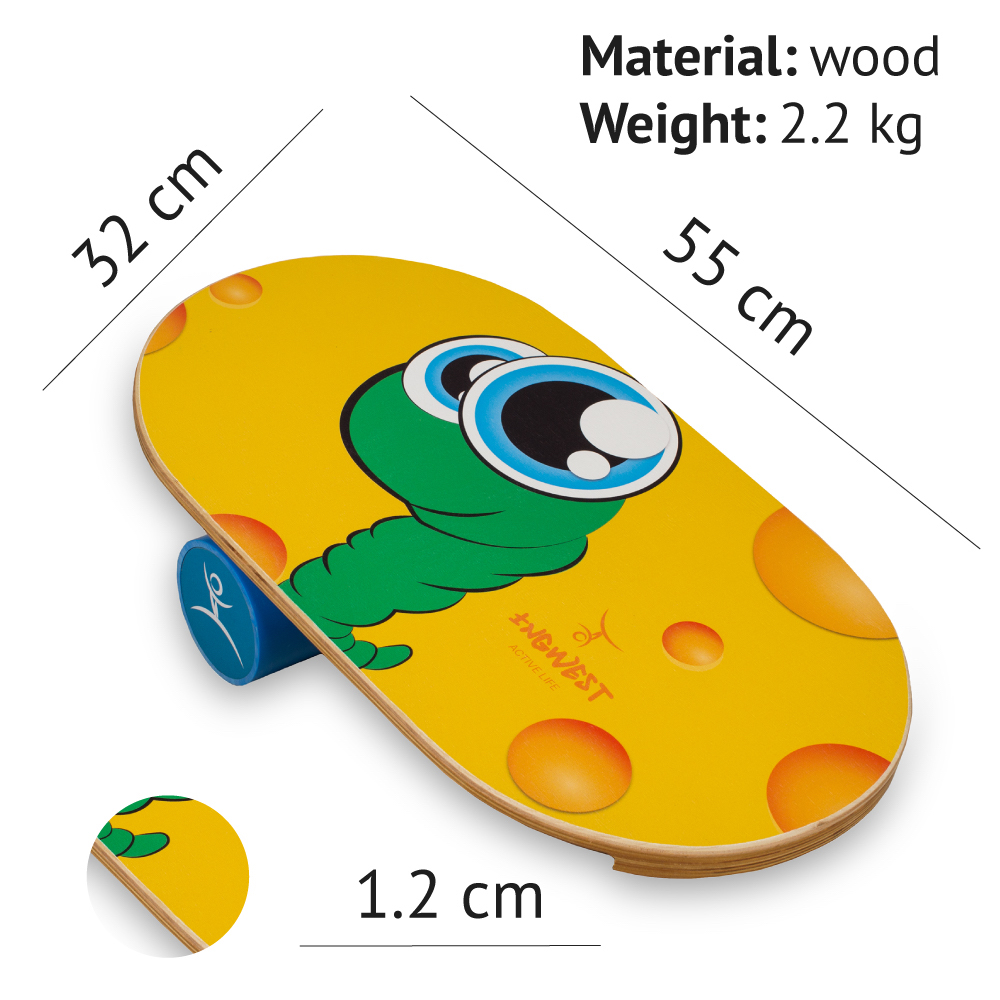 Warning: Use it carefully! You use the product at your own risk!