Description
InGwest Active Life.
Insulated mug for hot or cold drinks with lid and handle!
Add a touch of nature to your home and your work space with this eco-friendly bamboo insulated coffee mug. This handsome stainless steel bamboo mug is hygienic and durable, suitable for frequent use. Ideal for adult and children.
Use it to drink coffee or your favorite beverage, double wall design. From cold brew to steaming cups of coffee, this double walled insulated stainless steel mug keeps your drink warmer or cooler longer than standard ceramic mugs.
Why use the bamboo? We use only eco-friendly materials. Our cool Travel Mug is crafted from 100% natural bamboo. Bamboo is the fastest growing (1 mday) woody grass, which makes it the best renewable resource for production of eco-goods.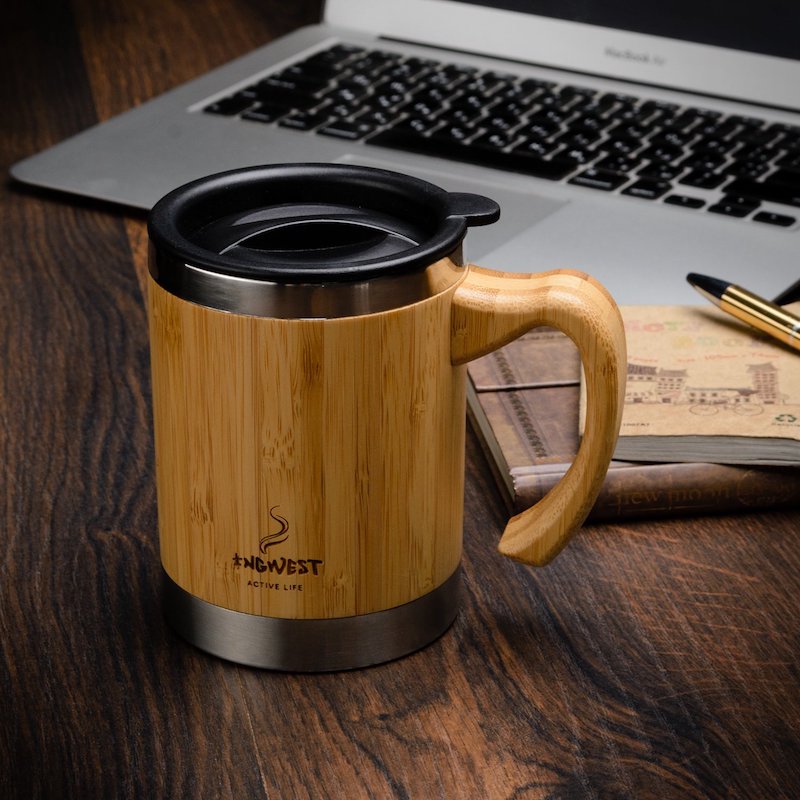 Why choose Insulated Mug?
Smart design that fits any style
Double wall technology (stainless steel & bamboo)
Our bamboo mug WITH LID to prevent spills when on the go
Eco-friendly materials. It is food safe, no lead, no BPA and no toxins
Perfect for cold and hot beverages
100% money back guarantee
Practical in use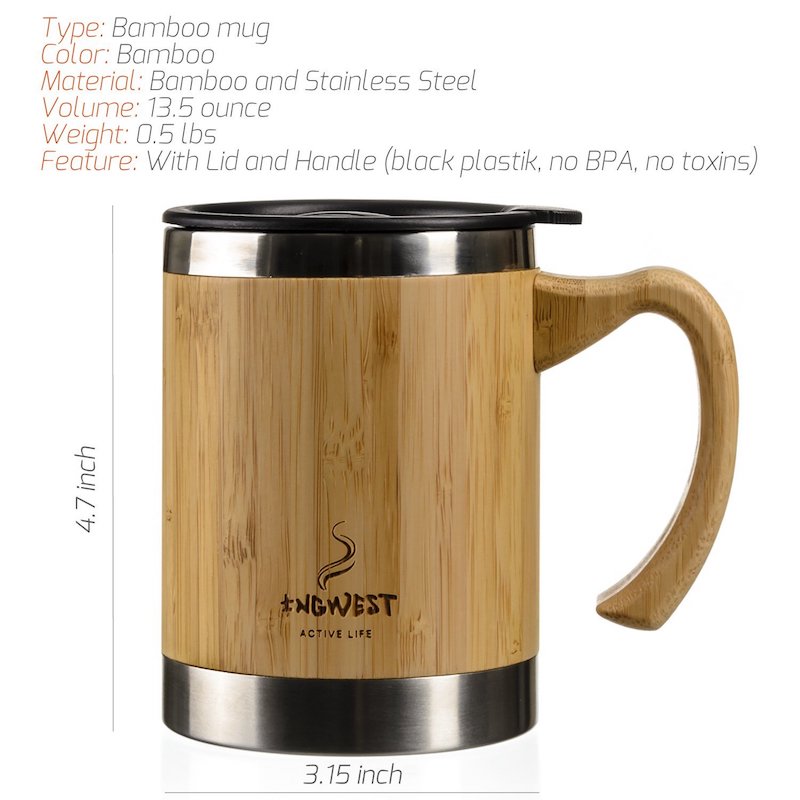 Save the trees and environment and buy a bamboo product!