Description
A useful and very funny gift: a shower curtain with a cute print!
Fabric Shower Curtain – the subject is simple and necessary, if you do not ave a glazed cubicle.
We offer you a fabric shower curtain for the bathroom of excellent quality, which will please you and your loved ones as a practical and fun gift!
A cute dog, safely hidden under an umbrella from your spray, will become a favorite for both adults and children, especially those who do not like to take bath procedures.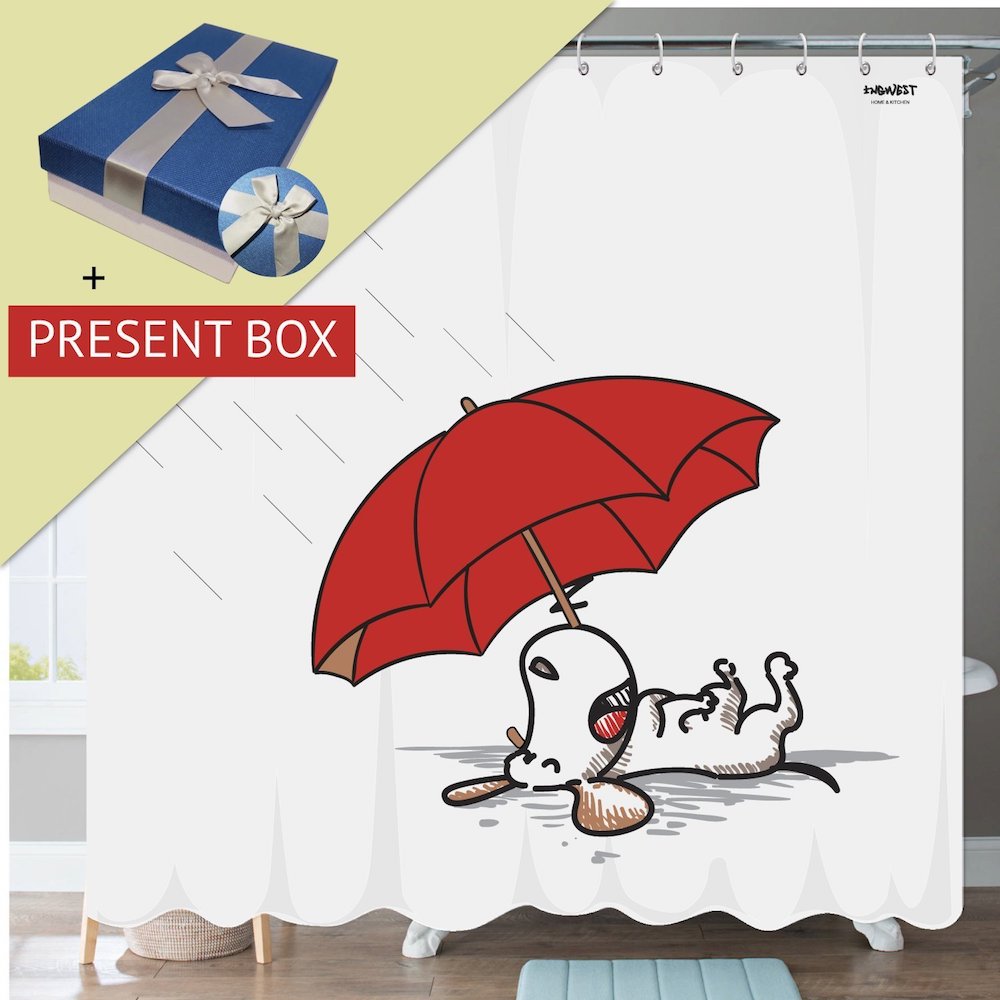 • Easy to clean and made of antibacterial material;
• Made from a completely safe material that does not contain allergens and is suitable even for newborns;
• Environmentally safe, even when in contact with detergents and hot water (does not release hazardous chemical compounds);
• Reliably repels water, does not get wet;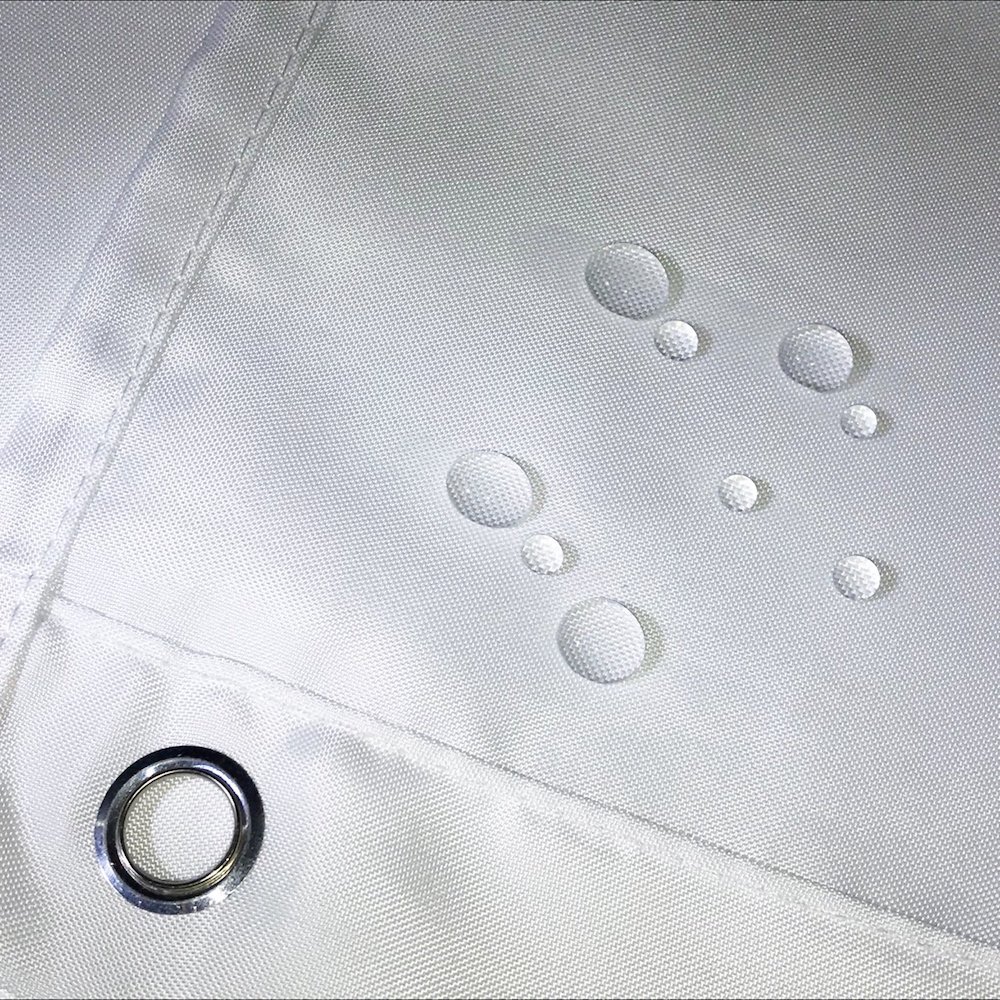 • An anti-corrosion coating is applied to the metal pads on the ring holes;
• The material does not contain any chemical odors, is completely neutral;
• Rings for fastening the curtains are included;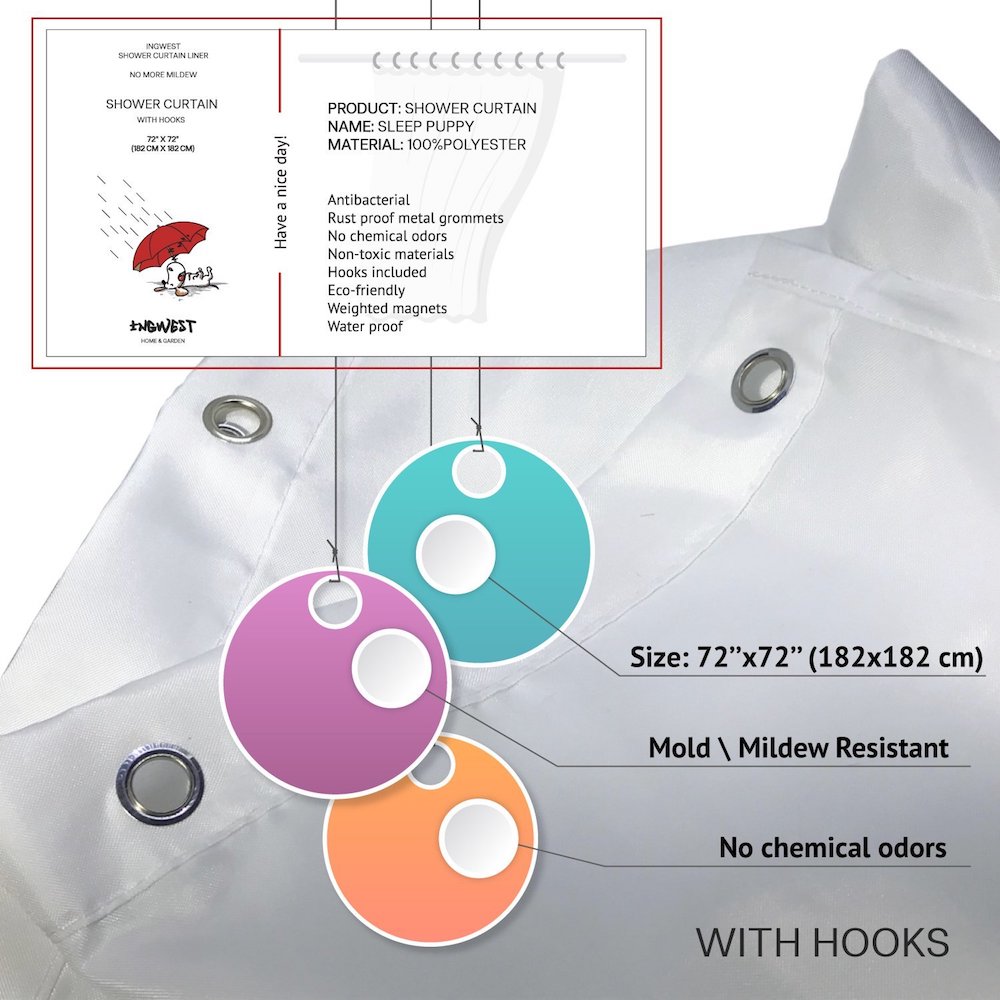 • Weighted hem reduces curtain blowing;
• White color and cute print are in good harmony with any design and create a great mood;
• A pleasant and light-weight fabric that does not cause unpleasant sensations even when wet and in contact with wet skin does not adhere to it.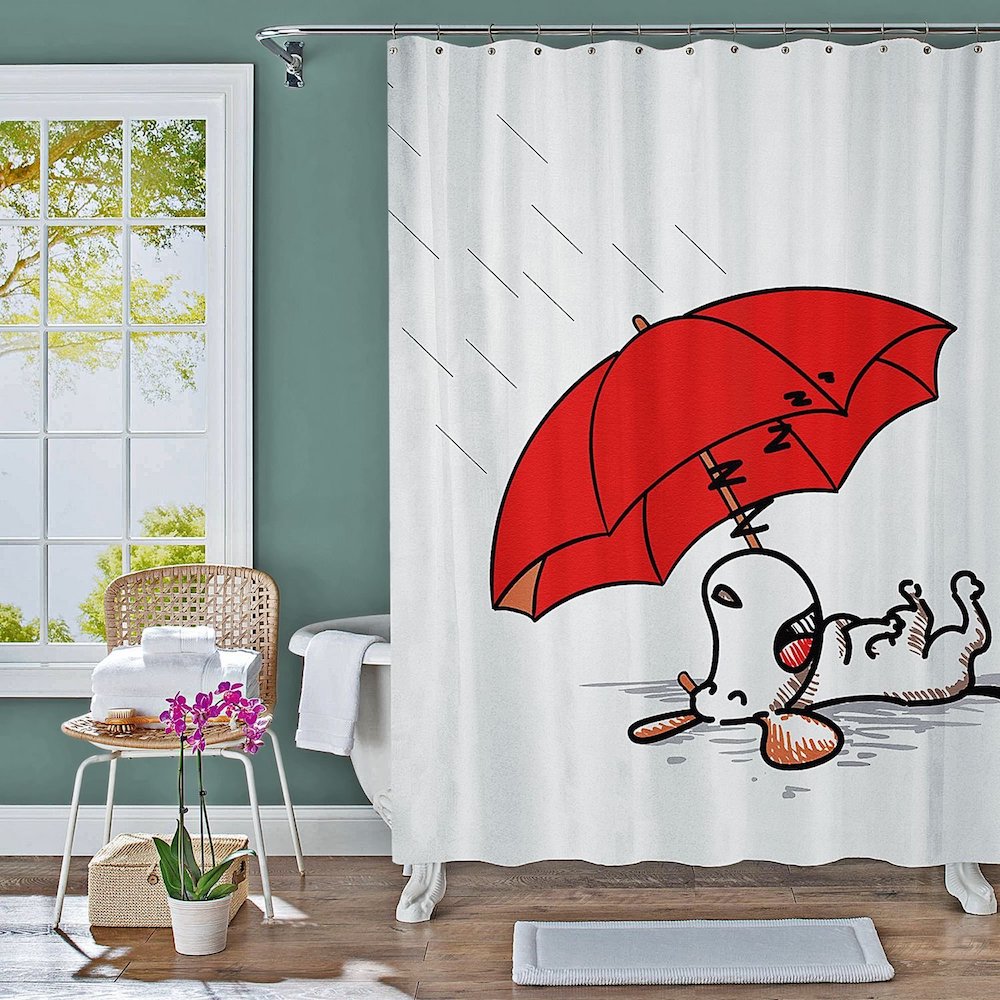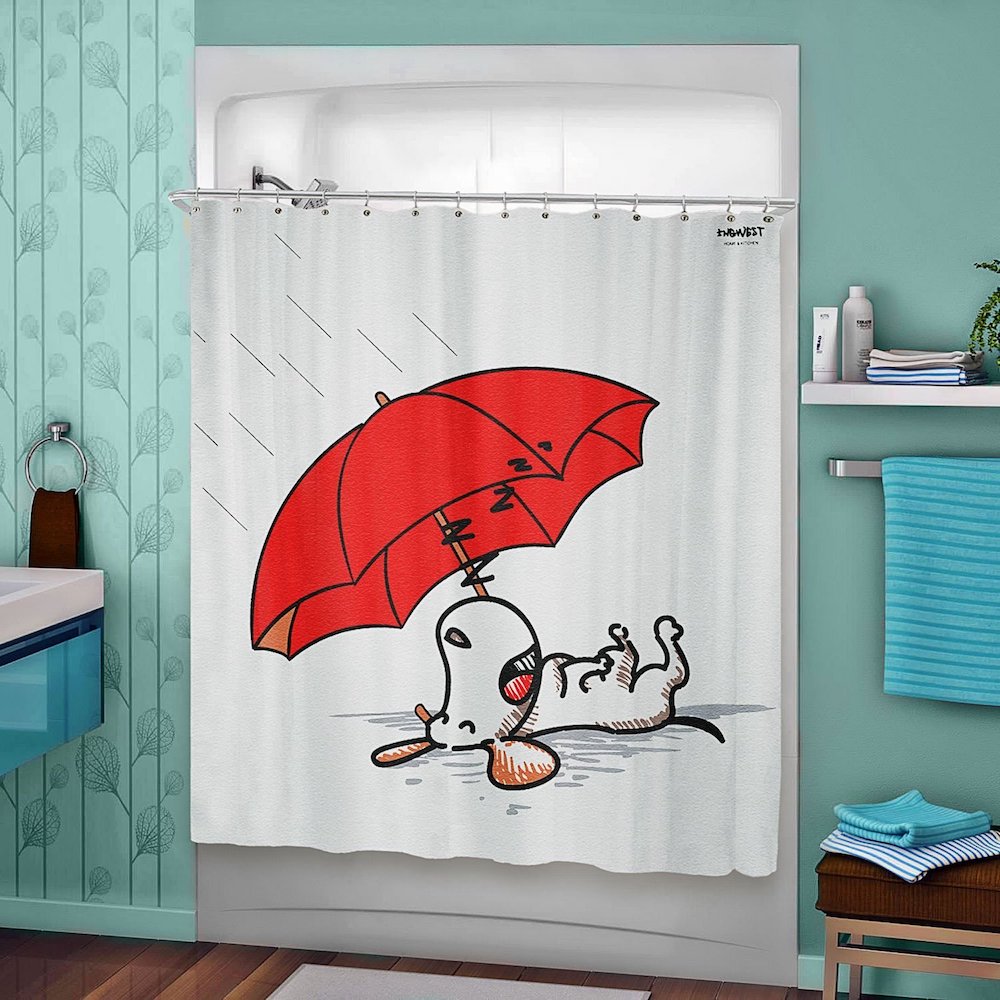 Pleasant bonus!
The shutter is framed in a gift stylish box of excellent quality, so you do not have to worry about how and where to beautifully pack this gift.
On the curtain depicts a cute doggie – a symbol of the next year, which will please both the dogs, and those who want to attract good luck to your house!